Thinkware F200 Pro
Dash Cam Thinkware F200 PRO Full HD 1080P wifi (Front & Rear Cam, 32GB, Hardwiring)
Front and rear cameras, 32GB, hardwiring
Is it Equipped with Batteries?
No\sBrand
Thinkware
8.5-inch screen size
LxWxH Dimensions: 0.91 x 3.9 x 1.3 inches
1080p video capture resolution
More About Thinkware F200 Pro
Adhesive Mounting Type About this item Mount Control Method App Auto Part Position Rear
Dual Channel 1080p Full Hd Dash Cam: Whether night or day, capture clear 1080p front and rear footage with accurate colour balance and improved contrast.
Viewing Angles: 140° Front & 160° Rear: Provide uncompromised video coverage with minimal edge-to-edge distortion, ensuring you never miss a moment.
Rear View Camera Included: Provides additional rear view coverage in Full HD 1080p at 30 frames per second for all-around security.
Safety Camera Alerts & Gps Data: By adding the GPS antenna (sold separately), the F200 PRO can track your vehicle's speed, time, and route history, as well as enable the speed and red light camera alerts.
Adas: Advanced Driver Assistance System alerts you to lane, front vehicle departures. And potential forward collisions to help you stay safe on the road (GPS antenna accessory required. GPS antenna sold separately).
Wifi Connection: The Thinkware Dash Cam Link app allows you to view, save. And share recordings wirelessly on your mobile device.
Parking Surveillance Mode Available: When equipped with a hardwiring cable accessory. It can detect impact and motion while you are away (hardwiring cable included, professional installation recommended).
Time Lapse: While in parking surveillance mode, the footage is recorded at 2 frames per second to reduce video file size, allowing for more extended recording periods
Energy Saving Mode: Puts the dash cam to sleep while in Parking surveillance mode, conserving battery life, and will re-engage if an impact is detected, recording and saving footage immediately.
Auto On/Off: Turns on automatically when you start your vehicle and switches to Parking Surveillance mode when you turn off the ignition.
A Massive Selection
Similarly,  massive selection of the best Car Speakers, Dash Cams, Head Units, and Home Theater Products. The best in the industry. We've been in business for 35 years. Customized Solutions Customer service is a priority. Products of superior quality. 30 Years of Professional Experience
Thinkware's FA200 1080p wifi Dash Cam with Rear View Camera allows you to record video of the front and rear of your vehicle while driving. The front-facing wifi dash cam employs a 2.1MP CMOS sensor to record video at 1920 x 1080 at 30 frames per second. In addition, it has a 140° diagonal field of view, allowing you to see the entire road ahead as you drive. The rear-facing camera records video in 1280 x 720 at 30 frames per second.
Conclusion:
The Thinkware F200 PRO captures 1080p Full HD video from the front and back at a wide 140° angle. Although, Super Night Vision and Time Lapse Parking Mode provide dependable performance. In addition, the F200 PRO, with its updated Ambarella processor, can record your vehicle's front and rear views in 1080p Full HD while embedded.
Also read : Pimples and Blackheads
Related searches
[Thinkware f200 pro installation]
[Thinkware f200 pro review]
[Thinkware f200 pro app]
[Thinkware f200 pro manual]
[Thinkware f200 pro price]
[Thinkware f200 pro vs. u1000]
[Thinkware f200 pro obd2]
[Thinkware f200 pro GPS]
Related posts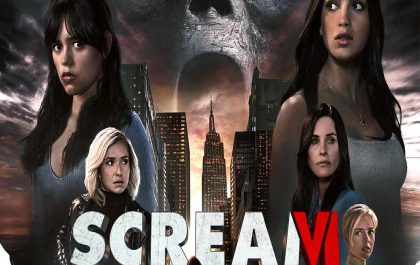 The Cast of Scream 6 – 2023
Cast of Scream 6 Scream 6 is a 2023 American slasher movie directed by Matt Bettinelli-Olpin and Tyler Gillett written…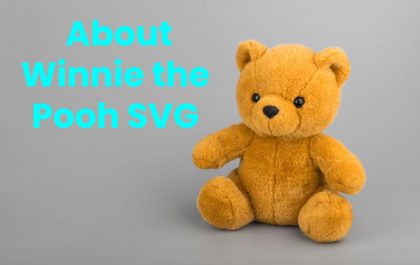 About Winnie the Pooh SVG – In Details – 2023
About Winnie the Pooh SVG: Since 1966, Disney has released several animated productions featuring versions of Winnie the Pooh and…