Government Health Insurance Scheme
India's Government Health Insurance Schemes
Every government owes it to its people to make healthcare affordable and accessible to everyone who requires it. To make this possible, governments implement various healthcare programs that allow the general public to access these services when they are most needed.
A Government Health Insurance Scheme (GHIS) is a national government-run health-insurance program for its citizens. Its mission is to improve the region's healthcare by offering low-cost insurance plans with a large sum insured. Let us look at some of the most critical programs that have helped millions of citizens afford high-quality medical treatments and operations when needed.
Mr Pradhan Mantri Jan Arogya Yojana under Ayushman Bharat
PM-JAY is a specialized health insurance coverage available to all economically disadvantaged Indians, with a medical range of up to Rs.5 lakh per year, for a fee of Rs.30 per year.
Aside from medical coverage, the plan has established approximately 1.5 lakh Health and Wellness Centres across the country.
Aam Aadmi Bima Yojana
Another low-cost health-insurance program is the Aam Aadmi Bima Yojana or AABY.
Policyholders can obtain up to Rs.30000 in coverage from such a plan by making a yearly payment of Rs.200. It is, however, only available to those who work in specific professions.
The program promotes 48 occupations associated with waving, fishing, carpentry, and other similar activities. In addition to having one of the occupations as a career, the candidate must also be the household breadwinner.
Central Government Health Insurance Scheme
This insurance plan is only available to central government employees. The program covers high-ranking Indian Railways employees, Supreme Court judges, and other essential central government employees. The CGHS system is now available in 71 Indian cities.
Comprehensive Insurance Scheme of the Chief Minister
In collaboration with the United India Insurance Company, Tamil Nadu offers this excellent family floater medical insurance to the state's needy citizens.
Individuals earning less than Rs.75000 per year are eligible for this plan.
Bhamashah Swasthya Bima Yojana
It is a unique effort to provide healthcare coverage to Rajasthan's rural residents. This plan is available to those who meet the National Food Security Act (NFSA) requirements and the Rashtriya Swasthya Bima Yojana.
Awaz Health Insurance Scheme
The Kerala government established this insurance program in 2017 to assist inter-state workers in Kerala who do not have medical coverage. This plan offers cash assistance in medical emergencies and a death benefit to the policyholder's family members.
Employees' State Insurance Scheme
This government scheme should worry you if you work in a factory. Following India's independence, the government established this industrial worker insurance program to reduce the number of fatalities and impairments in the country's industries.
Karunya Health Scheme
Another popular Kerala government initiative, the Karunya medical insurance plan, provides coverage for critical illnesses to those from economically disadvantaged backgrounds. To remain eligible for this plan, you must submit your income certificate and a photocopy of your Aadhaar card.
Jyotiba Phule, Mahatma Yojana Jan Arogya
Although, The Maharashtra government developed this medical insurance plan for low-income residents. Also, Policyholders can seek financial compensation for the disorders listed as inclusions beginning on the first day of coverage. The maximum coverage amount is Rs.1.5 lakh.
Conclusion:
Although, The Aam Aadmi Bima Yojana is one of several government health insurance schemes in India. Also, People who work in one of the 48 vocations listed in the scheme are eligible. In addition, the "Central Government Health Scheme" (CGHS) provides comprehensive health care facilities for the Central Government.
Related searches
[government health insurance schemes in india]
[ayushman Bharat health insurance]
[central government health insurance scheme]
[health insurance for state government employees]
[government health insurance schemes in karnataka]
[government health insurance card]
[government insurance schemes in india]
Also read: Financial Marketing Strategies
Related posts
Minecraft 1.19: The Ultimate Update for Enthusiastic Gamers
Minecraft 1.19: The Ultimate Update for Enthusiastic Gamers Are you a passionate gamer looking for the next big update in…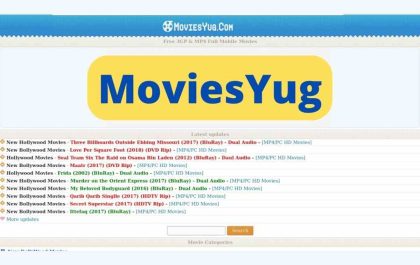 Moviesyug.net: Unlock a World of Entertainment at Your Fingertips
Moviesyug.net The entertainment world has undergone a remarkable transformation in today's digital age. Gone are when you had to wait…