Forensic Psychologist: Even though there are several psychology degrees, forensic psychology may be both comprehensive and fascinating.
Depending on your hobbies and area of specialty, there are several options. You can pursue a line of work that involves actively pursuing criminal investigations and may need you to testify in court. Alternately, you might choose a route that emphasises families and individuals more and provides expert therapy.
Jobs in forensic psychology can be satisfying since you can both aid individuals and society as a whole. A master's degree is required to specialise in forensic psychology, and certain career pathways may even call for a doctoral degree.
5. Careers for a Master's in Forensic Psychology Graduate
According to statistics from BLS, Payscale, and Glassdoor, the following 5 top occupations are worth considering if you are seeking a master's degree in forensic psychology:
1. Jury Consultant
A jury consultant's job is to support attorneys before and during high-profile cases' trials. They choose the jury members beforehand, carry out preparatory investigations, and even stage mock trials.
They assist attorneys by observing jurors' body language, training witnesses, and planning the main points of the case throughout the trial. Their major objective is to use people's actions to support a compelling legal argument.
New jury consultants may earn as little as $59,000 year, but more seasoned consultants may earn as much as $130,000. Ph.D. holders are more likely to earn a better wage.
2. Licensed Professional Clinical Counselor
A licenced professional clinical counsellor (LPCC), sometimes referred to as an LPC in certain jurisdictions, helps people with behavioural problems. Additionally, they offer therapy to those who are battling addiction. They are able to offer therapy in both group and one-on-one settings.
Making recommendations, developing treatment plans, and performing psychiatric evaluations are examples of routine jobs. The demands of each patient individually determine each outcome.
What duties an LPCC fills and how much they are paid depends on their skill set. According to Payscale, the typical starting salary for counselling services is $49,737 per year, while the starting salary for individuals with a speciality in cognitive behavioural therapy is $51,537 per year.
3. Forensic Psychologist Social Worker
If you have a master's degree in forensic psychology, you can work in social work to support the legal system in all its facets. Inmates, attorneys, and also, police officers can all receive assistance from forensic social workers. They may also be responsible with assessing criminal conduct or handling issues of child neglect or abuse.
This sector is diverse and offers a lot of various pathways for you to explore, from the court system to social services. The degree of experience affects the average income. Early in their careers, the average salary is $39,000. According to Glassdoor, the typical pay for this profession is $52,402.
4. Victim Advocate
Likely, As a victim advocate, you would offer assistance to persons who have experienced harm or have seen criminal activity. This can be accomplished by intervening in times of crisis, offering resources, or even organising and participating in client trials or interviews.
Advocates for victims can collaborate with police officers, medical professionals, and clinic employees. These experts frequently use victim advocates to assist victims as quickly as possible following a crime. Victim advocates typically earn $40,164 per year. The average yearly salary for the top 10 percent of earners is $57,000.
5. Correctional Consultant
Correctional consultants support the rehabilitation of persons on parole or probation as well as the acclamation process for those entering correctional facilities. A consultant assists someone in getting ready for jail before they enter.
After they are imprisoned, the consultant may assess the prisoner using psychological tests and collaborate with other inmates on a plan for when they are released. They collaborate closely with probation officers, prison employees, and inmates. Most consultants are employed by an agency full-time.
Although, $55,690 is the average annual salary. Also, bachelor's degree is required for entry-level occupations. Obtaining a master's degree may be necessary to advance in this position.
Conclusion
Many schools and also, universities have master's or doctoral programmes, some of which  accelerat or even combined programmes that let you acquire both degrees at the same time. You may require one or more of the following qualifications to work as a forensic psychologist:
undergraduate degree
master's diploma
Ph.D.
State-issued licence for counselling or psychology
Also read : best Caribbean islands medical schools to get 
Related posts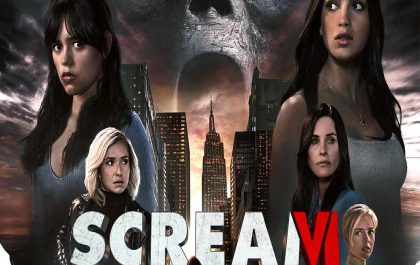 The Cast of Scream 6 – 2023
Cast of Scream 6 Scream 6 is a 2023 American slasher movie directed by Matt Bettinelli-Olpin and Tyler Gillett written…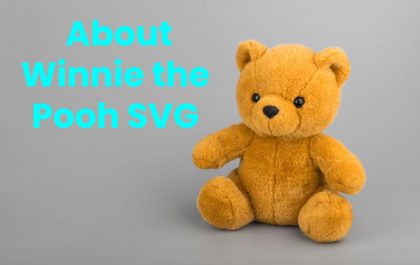 About Winnie the Pooh SVG – In Details – 2023
About Winnie the Pooh SVG: Since 1966, Disney has released several animated productions featuring versions of Winnie the Pooh and…